Swift Rc Helicopter with two extra Fan
ঢাকার বাহীরের অর্ডারের ক্ষেত্রে ৩০০ টাকা 01888 719 119 বিকাশ মার্চেন্ট নাম্বারে
Make Payment করে অর্ডার নিশ্চিত করুন ।অন্যথায় অর্ডার ক্যান্সেল হয়ে যাবে ।
Swift Rc Helicopter with two extra Fan
Measuring almost 3 feet long with powerful engines and a full metal body that cuts through the wind, you?re sure to have the ultimate all in one experience with the HOBBY GRADE XL-8CV. Equipped with a Wi-Fi camera, you?ll be able to take stunning pictures and unique videos while in flight. With a flight distance of 100 meters, just think of all the ground you could cover. Lightening-speed mobility, hovering capabilities, and high quality streaming (directly to your smart phone) are just a few of the features that make this helicopter a true must have.
Features. Remote Control Helicopter. Flies forward, backward, u, down, hovers, turns right and left. Built-in 0.3 MP (640 x 480) WIFI camera with video. Records up to 7 minutes of color video and streams directly to your Smartphone. Android and iPhone via app (through iTunes or Google Play) or via QC code. Fly up to 4 units at one time!. Infrared 2.4 GHz remote controller with 3.5 channels and LCD screen. Built-in LED lights. Outdoor use only. Extra set of large nylon flex blades. USB Charge Wire. Rechargeable 1300 mAh 7.4 V Li-Poly battery with built-in overcharge protection. Requires 4 AA alkaline batteries. 110-220 AC adaptorSpecifications. Flight Time: Up to 8 minutes. Flight Distance: Up to 100 feet. Charge Time: Up to 180 minutes. Dimension: 33? L x 4.92? W x 11.41? H. Weight: 21.16 oz-
?
N.B:?Product delivery duration may vary due to product availability in stock.
Disclaimer: The actual color of the physical product may slightly vary due to the deviation of lighting sources, photography or your device display settings.
Toy Price in bangladesh
Toy online store in bangladesh
Toy bd
khelna original price in bd
baby toy price in 2021 bd
baby toyshop bd
toy house
baby doll house bd
Swift Rc Helicopter with two extra Fan
Similar Products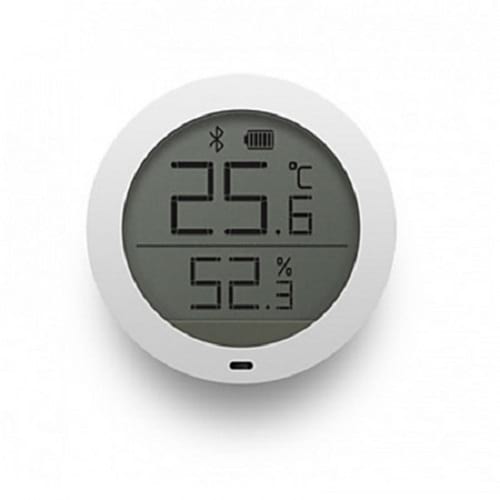 1,150.00

৳
? Bluetooth wireless connection enables the thermostat allows for remote access via smartphone, tablet or computer
? Via Mi app to open humidifier when indoor humidity is too low and open air-conditioner when indoors temperature is too high
? LED digital display, you can get temperature, humidity and battery power easily
? Built-in advanced Sensirion temperature and humidity sensor, temperature accuracy: 0.1 degrees, humidity accuracy: 0.1 percent RH
? Battery powered, 1 AAA battery needed and included
What is the price of Swift Rc Helicopter with two extra Fan in Bangladesh?
The latest price of Swift Rc Helicopter with two extra Fan in Bangladesh is 1550৳. You can buy theSwift Rc Helicopter with two extra Fan at best price from our website or visit any of our showrooms.