Xiaomi Mi Motion Activated Night Light 2
ঢাকার বাহীরের অর্ডারের ক্ষেত্রে ৩০০ টাকা 01888 719 119 বিকাশ মার্চেন্ট নাম্বারে
Make Payment করে অর্ডার নিশ্চিত করুন ।অন্যথায় অর্ডার ক্যান্সেল হয়ে যাবে ।
? Features:
120-degree wide range sensing activated by human motion
Photosensitive + human body dual sensor, will only turn on when the ambient brightness is low and a motion is detected in the coverage area
2800k warm yellow light offers ample light in any environment.
Choose from two brightness modes of 25 lumens and 4 lumens from small toggle switch.
360-degree rotating stereo light featuring magnetic structure and strong adhesive, so you can install and move the light with ease.
Switches off automatically in 15 seconds when you are not in the defined vicinity.
Works with 3 AA Batteries (not included in the package)
Product Specifications:
Brand: Xiaomi
Product: Motion Activated Night Light 2
Rotating: 360-degree
Lights: 2800k warm yellow light
Similar Products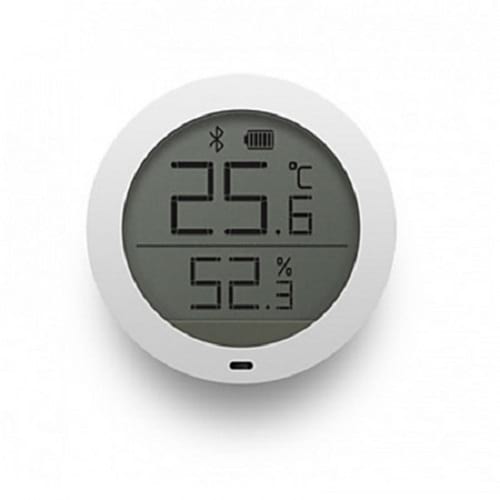 1,150.00

৳
? Bluetooth wireless connection enables the thermostat allows for remote access via smartphone, tablet or computer
? Via Mi app to open humidifier when indoor humidity is too low and open air-conditioner when indoors temperature is too high
? LED digital display, you can get temperature, humidity and battery power easily
? Built-in advanced Sensirion temperature and humidity sensor, temperature accuracy: 0.1 degrees, humidity accuracy: 0.1 percent RH
? Battery powered, 1 AAA battery needed and included
What is the price of Xiaomi Mi Motion Activated Night Light 2 in Bangladesh?
The latest price of Xiaomi Mi Motion Activated Night Light 2 in Bangladesh is 1250৳. You can buy theXiaomi Mi Motion Activated Night Light 2 at best price from our website or visit any of our showrooms.