Wavefun XPods 3T TWS HiFi AptX wirless Earbuds
ঢাকার বাহীরের অর্ডারের ক্ষেত্রে ৩০০ টাকা 01888 719 119 বিকাশ মার্চেন্ট নাম্বারে
Make Payment করে অর্ডার নিশ্চিত করুন ।অন্যথায় অর্ডার ক্যান্সেল হয়ে যাবে ।
Wavefun XPods 3T TWS HiFi AptX wirless Earbuds
Brand: WAVEFUN
Model: XPods 3T
Bluetooth Version: 5.0
AptX: Support
Earphone Music Time: 6 Hours
Totally Music time: 45 Hours
Battery capacity: 600 mAh
Noise Cancelling: CVC8.0
Waterproof: IPX7 for the earbuds
Wavefun XPods 3T TWS HiFi AptX wirless Earbuds Price And Features
Brand: WAVEFUN
Model: XPods 3T
Bluetooth Version: 5.0
AptX: Support
Earphone Music Time: 6 Hours
Totally Music time: 45 Hours
Battery capacity: 600 mAh
Noise Cancelling: CVC8.0
Waterproof: IPX7 for the earbuds
WAVEFUN Official Online Store in Bangladesh | Buy Genuine WAVEFUN Products From Gadgetz.com.bd at lowest Price in BD.
Similar Products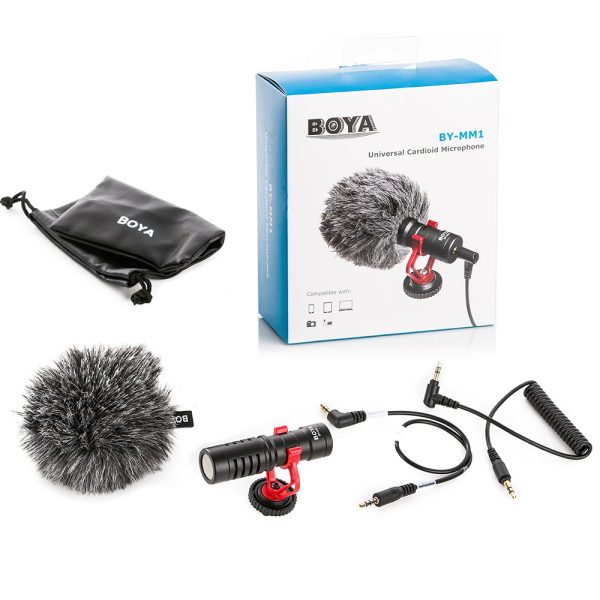 1,890.00

৳
Brand-Boya

Model-mm1

Transducer:Electret Condenser




Polar pattern:Cardioid




Frequency Response:35-18KHz +/-3dB




Sensitivity:-42dB +/- 1dB / 0dB=1V/Pa, 1kHz




Signal to Noise Ratio: 76dB SPL




Plug:3.5mm TRS and TRRS connector




Dimensions:?22*81mm




Net Weight:86g/0.19 lb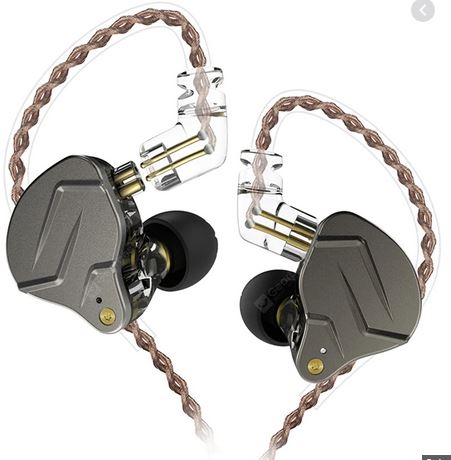 1,299.00

৳
Brand: KZ
Model: ZSN Pro
Type: In-Ear
Material: ABS
Compatible with: Computer,Mobile phone,MP3,PC
Connectivity: Wired
Driver unit: 10mm
Frequency response: 7Hz – 40KHz
Impedance: 24ohms
Plug Type: 3.5mm
Sensitivity: 112dB
3,678.85

৳
DC5V-1A USB power supply, charge about 4 hours
Medium volume playback for 6 hours and up
Storage type: Support capacity up to 32G Micro SD card / U disk
File format: MP3, WMA, WAV, APE, FLAC
Speaker host
USB power cable / data cable 1
3.5mm audio cable
2,356.35

৳
Elegant design:?With long horizontal rectangular design comes with 5Wx2 dual power driver for stereo sound that brings out the sound spread
Great stereo sound:?With crystal clear tones, crisp mid tones and rich bass, M33 creates a variety of emotions and wonderful listening experiences
Acoustic curve:?Every Frequency which is more balanced, more real the sound detail.
Wireless:?Bluetooth 5.0 connection
TF card port, AUX audio port and USB port supported.?
599.00

৳
Brand: KZ
Material: ABS,Metal
Model: ZSE
Type: On-ear
Application: Audiophile,Gaming,Working
Cable Length (m): 1.2m
Compatible with: Computer,iPhone,iPod,Mobile phone,MP3,PC,Portable Media
Connectivity: Wired
Impedance: 16ohms
Plug Type: 3.5mm,L-Bend
Sensitivity: 102dB
What is the price of Wavefun XPods 3T TWS HiFi AptX wirless Earbuds in Bangladesh?
The latest price of Wavefun XPods 3T TWS HiFi AptX wirless Earbuds in Bangladesh is 2499৳. You can buy theWavefun XPods 3T TWS HiFi AptX wirless Earbuds at best price from our website or visit any of our showrooms.