Sennheiser Earphone CX80S Wired In-Ear Headphones
ঢাকার বাহীরের অর্ডারের ক্ষেত্রে ৩০০ টাকা 01888 719 119 বিকাশ মার্চেন্ট নাম্বারে
Make Payment করে অর্ডার নিশ্চিত করুন ।অন্যথায় অর্ডার ক্যান্সেল হয়ে যাবে ।
Sennheiser Earphone CX80S Wired In-Ear Headphones
Essential Sound: The Wired Cx 80s Earphones From Sennheiser Deliver A Pleasant Listening Experience With Elegant Design And Durable Build Quality. They Offer A Balanced Sound That Is Refreshingly Natural And Enjoyable. The Cx 80s Has Stylish Lightweight Design That?S Comfortable, Incredibly Portable And Effortless To Use, With An Inline Smart Remote For Easy Call And Music Management.
– It?S Always Important To Get The Essentials Right. That?S Why Sennheiser Has Created The New Cx 80s To Ensure An Enjoyable Sound Experience, Elegant Design And Durable Build Quality ? Brought Together With The Audio Specialist?S Signature Attention To Detail. Sennheiser?S New Wired In-Ear Headphones Take An Essential, Purist Approach: They Offer A Balanced Sound Without Unwanted Extremes In Either High Or Low Frequencies ? Just A Refreshingly Natural Listening Experience. The Earphones? Stylish Compact Design Reflects A Purity Of Purpose. They Are Lightweight For Brilliant Portability And Created To Ensure Simple Everyday Ease Of Use. The Inline Smart Remote Makes It Easy To Manage Calls And Music Playback. Meanwhile, A Choice Of Three Sizes Of Ear Tips Makes It Effortless To Achieve An Excellent Fit To Assure Comfort And Superb Isolation From Ambient Noise, For More Enjoyable Listening In Any Environment.
Features:
– Uncompressed And Balanced Sennheiser Sound For A Unique Listening Experience
– Call & Music Management Via Smart Remote
– 3 Ear Tip Sizes For Excellent Fit And Perfect Ambient Noise Isolation
Specifications:
– Impedance: 28 ?
– Transducer Principle: Dynamic, Closed
– Weight: 10 G
– Frequency Response (Microphone): 100 – 10,000 Hz
– Sound Pressure Level (Spl): 119 Db Spl @ 1 Khz, 1v Rms
– Pick-Up Pattern: Omni-Directional Microphone
– Ear Coupling: Ear-Canal
– Jack Plug: 3.5 Mm, Angled
– Cable Length: 1.2 M, Symmetric Length
– Ear Pad Material: Silicone
– Frequency Response: 17?20,000 Hz (-10 Db)
– Microphone Sensitivity: -42 Dbv (1 Khz)
– Thd, Total Harmonic Distortion: <0,5 % (1 Khz, 100 Db Spl)
What?s In The Box:
– Cx 80s Earphones
– 3 Ear Adapter Sizes (S/M/L)
– Quick Guide
– Safety Guide
Do not wait any longer and buy?Sennheiser?CX 80 S Earphone. For any other information about the characteristics of?Sennheiser?CX 80 S Earphone, you can get in contact with?techinn?through our contact page.?techinn?offers an exclusive collection of?Phones?for?electronics and computers?and other leisure activity. Our?Phones?will ensure you enjoy your sport and daily activity and make your life more comfortable with our unique range of?Headphones?articles.
Similar Products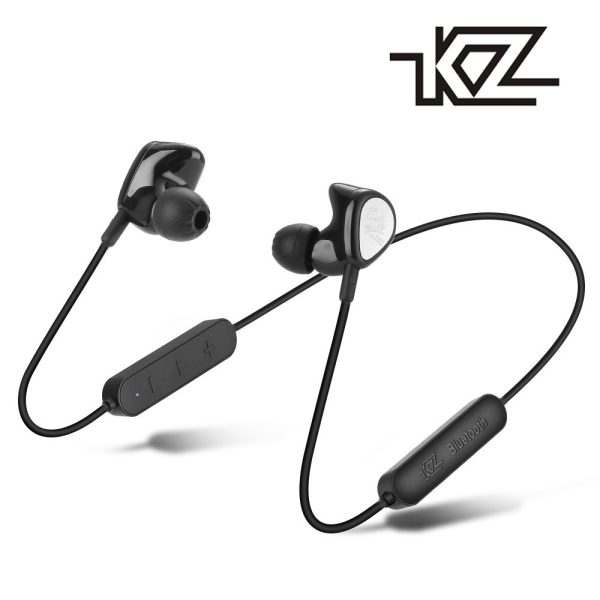 1,749.00

৳
Brand-Kz
Model-BTE

Vocalism Principle:?

Hybrid technology

Sensitivity:?

101dBdB

Charging Time.: 2h

Music Time: 8h

Driver unit: 8mm
What is the price of Sennheiser Earphone CX80S Wired In-Ear Headphones in Bangladesh?
The latest price of Sennheiser Earphone CX80S Wired In-Ear Headphones in Bangladesh is 2795৳. You can buy theSennheiser Earphone CX80S Wired In-Ear Headphones at best price from our website or visit any of our showrooms.