Sandisk A1 256Gb Class 10 Ultra Micro Sd Card
ঢাকার বাহীরের অর্ডারের ক্ষেত্রে ৩০০ টাকা 01888 719 119 বিকাশ মার্চেন্ট নাম্বারে
Make Payment করে অর্ডার নিশ্চিত করুন ।অন্যথায় অর্ডার ক্যান্সেল হয়ে যাবে ।
Brand-Sandisk
Model-A1
Storage-256GB
Types-Micro Sd
Speed-Premium Transfer Speeds of up to 100MB/s
perating temperature: -13?F to 185?F (-25?C to 85?C)
Rated A1 for faster app performance
Shockproof, temperature-proof, waterproof, and X-ray-proof (Card only)
UHS Speed Class U1 and Speed Class 10 for Full HD video recording and playback
Sandisk A1 256Gb Class 10 Ultra Micro Sd Card Main Features
Brand-Sandisk
Model-A1
Storage-256GB
Types-Micro Sd
Speed-Premium Transfer Speeds of up to 100MB/s
perating temperature: -13?F to 185?F (-25?C to 85?C)
Rated A1 for faster app performance
Shockproof, temperature-proof, waterproof, and X-ray-proof (Card only)
UHS Speed Class U1 and Speed Class 10 for Full HD video recording and playback
2Years Replacement Warranty
SANDISK Official Online Store in Bangladesh | Buy Genuine SANDISK Products From Gadgetz.com.bd at lowest Price in BD.
Similar Products
819.00

৳
Brand-Transcend
Model-UHS-I U1 300S
Speed-speeds of up to 95MB/s and 45MB/s respectively
Perfect fit for mobile app storage
Waterproof meet JIS IPX7 standards
Perform in temperature extremes from -25?C to 85?C.
350.00

৳
?
100% Good Quality Lightning Connector Apple Certified
Compatible with iPhone 6/6+/5/5s/5, 7.7plus,x,xi
Fast data transfer & phone charging
Tangle free
8-signal design that?s significantly more durable than the 30-pin connector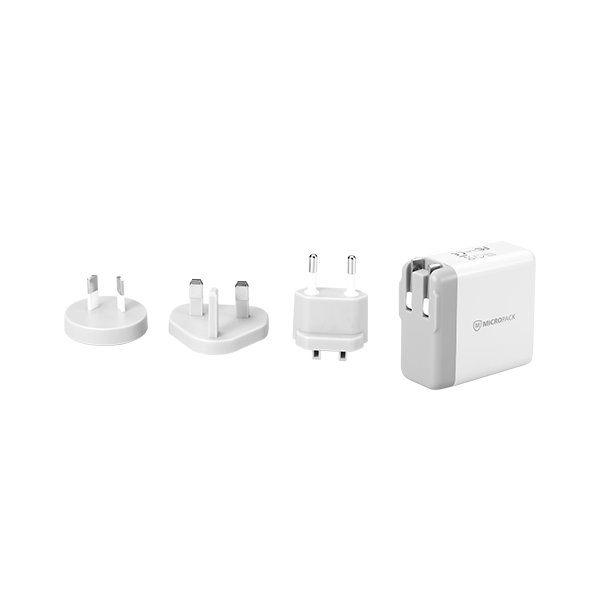 2,250.00

৳
Brand:

Micropack

Model: MWC-236 Q3
Worldwide Travel Charger
With Newest Quick charge 2.0 & 3.0 technology
QC2.0 port, charge up to 75% faster than conventional USB charging
QC3.0 port, 4X faster than conventionl USB charging, 38% more efficient than QC2.0 charging
Input: 100-240V AC,50-60hZ
Output 1 (QC2.0): 5V/2.4A, 9V/2A,12V/1.5A
Output 2 (QC3.0): 3.6-6.5V/3A, 6.5V-9V/2A, 9V-12V/1A
With Multi changeable plug: UK/US/EU/AUS
Full protection: over current, over charge and short circuit protection
Power: 36W
1,799.00

৳
? Multi-function, it can work as a handheld selfie stick or a tripod
? You can attach the camera directly to it or through waterproof camera case, allows you to take photos underwater
? Independent Bluetooth selfie shutter, comes with the stick, one button for video, photo taking
? 360 degrees rotatable, no need to take off the camera for angle adjust
? Bluetooth version: 3.0
1,450.00

৳
? Portable selfie stick.
? With more creativity, record different moments of your life.
? Independent Bluetooth remote control.
? Built-in 60mAh rechargeable Li-ion battery.
? Sensitive Bluetooth remote control, react fast and fine.
? Get the best shots and videos without asking a stranger.
? 270-degree rotation, easy to operate, provide the perfect view angles, convenient to take pictures, enjoy the life.
? Soft and anti-scratch silicone pads on the phone clip, prevent your phone from scratching.
? Phone clip range: 52 ? 90mm.
? Can be very easy to hold and put anywhere you want, a bag or even a pocket.
What is the price of Sandisk A1 256Gb Class 10 Ultra Micro Sd Card in Bangladesh?
The latest price of Sandisk A1 256Gb Class 10 Ultra Micro Sd Card in Bangladesh is 3199৳. You can buy theSandisk A1 256Gb Class 10 Ultra Micro Sd Card at best price from our website or visit any of our showrooms.