Anker SoundCore Liberty 2 Pro Tws Premium Bluetooth Earbuds
ঢাকার বাহীরের অর্ডারের ক্ষেত্রে ৩০০ টাকা 01888 719 119 বিকাশ মার্চেন্ট নাম্বারে
Make Payment করে অর্ডার নিশ্চিত করুন ।অন্যথায় অর্ডার ক্যান্সেল হয়ে যাবে ।
Brand: Anker
Model: Anker Liberty 2 Pro
Drivers:Astria Coaxial Acoustic Architecture
Playtime Per Full Charge :8 Hours
Total Playtime with Charging Case :32 Hours
Wireless Charging : Yes
Mono and Stereo:Yes
Quick Charging :Charge 10 Minutes, Listen 2 Hours
Noise Cancellation:4-Mic Noise Reduction technology with Qualcomm? cVc? 8.0
Full Sized Eartips : 7 Pairs
Equalizers :HearID
HD Audio Codec:Qualcomm? aptX?
Bluetooth :5
Anker SoundCore Liberty 2 Pro Tws Premium Bluetooth Earbuds Price in bangladesh and details
Anker SoundCore Liberty 2 Pro Tws Premium Bluetooth Earbuds ?Features
Astria Coaxial Acoustic Architecture: A state-of-the-art design which integrates a customized Knowles balanced armature and an 11mm dynamic driver. Astria completely eliminates interference while producing harmonized treble and bass for jaw-dropping sound.
In-Ear Studio Performance: Liberty 2 Pro true wireless earphones are recommended by 10 Grammy Award winning producers. Sound is delivered with impeccable depth and nuance; every instrument presented perfectly across an expansive soundstage.
8-Hour Playtime: And get 3 more full recharges from the charging case. Place the earbuds inside for only 10 minutes and get up to 2 hours of listening, then recharge the case via fast-charge USB-C or a Qi-compatible wireless charger.
HearID Custom Sound: To ensure everyone gets a perfect listening experience via Liberty 2 Pro true wireless earphones, HearID intelligently analyses your unique hearing profile and creates a tailor-made sound setup just for your ears.
Quad-Microphone Calls: With 4 microphones and cVc 8.0 noise reduction, your voice is isolated and transmitted in high-clarity for a seamless hands-free experience.
Anker SoundCore Liberty 2 Pro Tws Premium Bluetooth Earbuds ?Spacification
Brand: Anker
Model: Anker Liberty 2 Pro
Drivers:Astria Coaxial Acoustic Architecture
Playtime Per Full Charge :8 Hours
Total Playtime with Charging Case :32 Hours
Wireless Charging : Yes
Mono and Stereo:Yes
Quick Charging :Charge 10 Minutes, Listen 2 Hours
Noise Cancellation:4-Mic Noise Reduction technology with Qualcomm? cVc? 8.0
Full Sized Eartips : 7 Pairs
Equalizers :HearID
HD Audio Codec:Qualcomm? aptX?
Bluetooth :5
UiiSii Official Online Store in Bangladesh | Buy Genuine UiiSii Products From Gadgetz.com.bd at lowest Price in BD.
Similar Products
2,356.35

৳
Elegant design:?With long horizontal rectangular design comes with 5Wx2 dual power driver for stereo sound that brings out the sound spread
Great stereo sound:?With crystal clear tones, crisp mid tones and rich bass, M33 creates a variety of emotions and wonderful listening experiences
Acoustic curve:?Every Frequency which is more balanced, more real the sound detail.
Wireless:?Bluetooth 5.0 connection
TF card port, AUX audio port and USB port supported.?
399.00

৳
Brand name:UiiSii
Model number: H12
Plug diameter: 3.5mm
Cable length: 120cm
Impedance: 32?
Sensitivity: 100dB/mW
Frequency : 20-20000Hz
3,046.35

৳
Brand: REMAX
Model: RB-M9
Size: 175*175*40mm
Output Power: 3.5W x 2?0dB?1khz?
Bluetooth Input: 950mv?0dB?1khz?
Color: Grey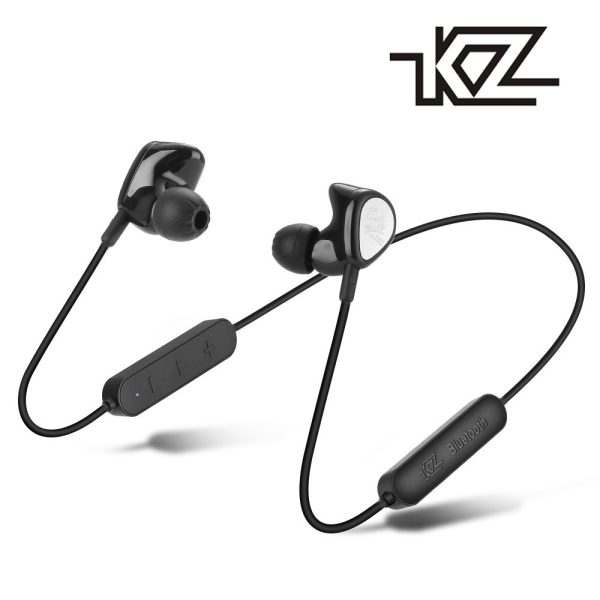 1,749.00

৳
Brand-Kz
Model-BTE

Vocalism Principle:?

Hybrid technology

Sensitivity:?

101dBdB

Charging Time.: 2h

Music Time: 8h

Driver unit: 8mm
729.00

৳
Brand: KZ
Model: ZS3
Type: In-Ear
Wearing type: In-Ear
Product Details Application: For iPod,Mobile phone,Portable Media Player
Cable Length (m): 1.2m
Compatible with: iPod
Connectivity: Wired
Frequency response: 20-20000Hz
Impedance: 18ohms
Plug Type: 3.5mm,L-Bend
Sensitivity: 106db
What is the price of Anker SoundCore Liberty 2 Pro Tws Premium Bluetooth Earbuds in Bangladesh?
The latest price of Anker SoundCore Liberty 2 Pro Tws Premium Bluetooth Earbuds in Bangladesh is 8490৳. You can buy theAnker SoundCore Liberty 2 Pro Tws Premium Bluetooth Earbuds at best price from our website or visit any of our showrooms.